Peter Lannon, Gull Island (2022), 35 mm scan, sizes variable.
Who We Are
Riddle Fence is a hub for fast-paced literature from Newfoundland and Labrador, across Canada, and around the world. We're unearthing the best contemporary writing and art and we do it four times a year.
We publish poetry, fiction, creative nonfiction, features and reviews alongside contemporary art.
Subscribe, submit or advertise today – come join us on the edge of the continent.
Where We Are
Riddle Fence is distributed nationally by Magazines Canada.
In St. John's, you can find us at the Alt Hotel gift shop, Downtown Comics, Rocket Bakery & Fresh Food, The Rooms, The Travel Bug, and the Bees Knees, or in nearby Tors Cove at Running the Goat Books and Broadsides.
John McDonald, Along the Way (2014), oil on canvas, 23.75 in. x 41.5 in.
Executive Director
Elisabeth de Mariaffi
is the critically acclaimed author of four books of fiction, including the Scotiabank Giller Prize-nominated short story collection How to Get Along with Women (2012), the literary thriller The Devil You Know (2015), and the 1950s-era Hitchcock-style thriller, Hysteria (2018), both of which were named Globe and Mail Best Books of the year, and shortlisted for the Thomas Raddall Atlantic Fiction Prize. She holds an MFA in Creative Writing from the University of Guelph, and has taught fiction and screenwriting at UBC, Memorial University, and through the Humber School for Writers. Her newest novel, The Retreat, about a dancer who must separate truth from lies in order to survive a deadly storm at a remote mountain arts retreat, hit bookstores in July 2021. Elisabeth makes her home in St. John's, Newfoundland and Labrador.
Managing Editor
Carmella Gray-Cosgrove
is from Vancouver, BC and lives in St. John's, NL with her partner and two children. Her debut short story collection, Nowadays and Lonelier, came out in 2021 with Arsenal Pulp Press and won the BMO Winterset Award. Her writing has appeared in PRISM international, Broken Pencil, The New Quarterly, Freefall and elsewhere, and is mostly concerned with finding hope and meaning through poverty and struggle. She holds a Masters in Geography from Memorial University.
Associate Editor | Poetry
Randy Drover
is an award-winning writer and a graduate of Memorial University of Newfoundland. He is the assistant publisher at ISER Books, and a long-serving poetry editor at Riddle Fence. His fiction and poetry have been featured in journals and anthologies and have won numerous awards, including the inaugural Cox & Palmer SPARKS Creative Writing Award. He lives in downtown St. John's.
Associate Editor | Poetry
Anna Swanson
is a queer writer and librarian living in St. John's, NL. Originally from Vancouver, BC, she studied writing at the University of Victoria and Memorial University. She came to St. John's in 2001 to coordinate the first annual Victoria Park Lantern Festival. Her first book of poetry, The Nights Also, won the Gerald Lampert Award and a Lambda Literary Award. Her writing has appeared in various anthologies including In Fine Form: The Canadian Book of Form Poetry and The Best Canadian Poetry in English. She loves cold water swimming and is currently working on a project where she creates poems out of garbage found in local swimming holes.
Associate Editor | Fiction
Allison Graves
received her BA in English Literature from Dalhousie University and her MA in Creative Writing from Memorial University, where she wrote a collection of short stories called Soft Serve. Her work has appeared in The Antigonish Review, Riddle Fence and Room Magazine. Her fiction has been long listed for prizes in Prism, The Fiddlehead, The Newfoundland Quarterly and last year her story won the Newfoundland Arts and Letters Award for short fiction. She lives, works and plays drums in Newfoundland.
Digital Editor | Reviews
Andie Bulman
is a chef, writer, comic, amateur filmmaker, and librarian. You can find her work online with CBC Newfoundland and Labrador and in Harrowsmith magazine. Andie co-wrote and co-directed the short films Drag Rescue and Witchy Prostitute # 3, which premiered at the St. John's International Women's Film Festival and the Charlottetown Film Festival. She co-produced, co-wrote, and co-starred in the FIBE television series Tales From the Floordrobe. Andie also co-created and starred in a FIBE science and cooking television show for children called Isthisanology? and is 1/4th of the sketch comedy group Mom's Girls. Her first book, Saltbeef Buckets: A Love Story, comes out this fall through Breakwater Books.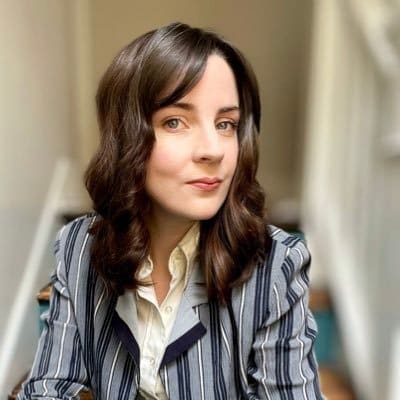 Associate Editor | Non-fiction
Meghan Greeley
is a queer writer, editor, performer, and director originally from Corner Brook, NL. Her poetry, prose, and scripts have been published in The Stockholm Review of Literature, Ephemera, Metatron's ÖMËGÄ project, Riddle Fence, Humber Mouths 2, The Breakwater Book of Contemporary Newfoundland Drama (Vol. 1), and the Playwrights Canada Press anthology Long Story Short. As a playwright, she was a 2016 nominee for the RBC Tarragon Emerging Playwrights Prize and was later a resident of both the Tarragon Playwrights Unit and Nightwood Theatre's Write from the Hip program. Her stage plays have been produced in Toronto, Halifax, and across the island of Newfoundland.
Associate Editor | Visual Art
Tanea Hynes
(@taneahynes) is an interdisciplinary artist and designer from Labrador City, NL. Tanea draws from her personal experiences of working and growing up in an isolated mining town to create works that question the capitalistic nature of extractive industries, while grappling with survival, healing, love and beauty within the cold and relentless landscapes of late-capitalism.
Tanea was most recently Artist in Residence at The Rooms Provincial Art Gallery in St. John's, Newfoundland and Labrador, where she developed an exhibition and book titled WORKHORSE, which was open through September of 2021 at The Rooms. WORKHORSE, the limited edition book, is available at www.taneahynes.com.
Associate Editor | Visual Art
Jane Walker
is an interdisciplinary artist and researcher from Newfoundland and Labrador, Canada. She is currently the Chair of VANL and she is a founding board member of a new developing artspace in Port Union, Union House Arts. Her visual art practice and research is grounded in sustainable art practice in rural contexts, craft-based research methodologies, and making as a tool for sharing. Having recently completed a Masters of Research in Creative Practices at The Glasgow School of Art, Walker is now based in Bonavista, NL.
Designer
Graham Blair
is a printmaker and graphic designer based in St. John's, Newfoundland specializing in woodcut prints made using methods based on the oldest forms of printmaking.
Copyeditor
Claire Wilkshire
is an experienced editor, teacher, translator, and writer. As a translator, Claire has worked primarily on medical documents, compensation claims, and translation revision. Claire taught French and English at Memorial University for 15 years before starting her business. Since then, she has taught adults in both languages, individually and in groups, in academic, corporate, and community settings. Her stories, book reviews, and articles have appeared in a variety of journals and anthologies. Her first novel, Maxine, was published in March 2013 by Breakwater Books.
Board Of Directors
Sonja Boon
is an award-winning researcher, writer, teacher, and flutist. Professor of Gender Studies at Memorial University, she is the author of the memoir What the Oceans Remember: Searching for Belonging and Home (WLU Press, 2019), and has published in ROOM magazine, The Ethnic Aisle, Riddle Fence, and Geist, among others. For six years, Sonja was principal flutist with the Portland Baroque Orchestra. She has also appeared with the Toronto Symphony, Hallé Orchestra, and Holland Festival of Early Music.
Board Vice-Chair
William Ping
is a Chinese-Canadian writer from Newfoundland. He is the recipient of the 2021 Landfall Trust and recently completed his Master of Arts in English at Memorial University. His work has previously been featured on CBC, in Riddle Fence, and in the forthcoming anthologies Us, Now and Corner Stor(i)es. His debut novel Hollow Bamboo received MUN's Department of English Award for Thesis Excellence and will be published in Winter 2023 by HarperCollins Canada. William is currently residing in St. John's, where he can sometimes be heard on the radio but can most often be found online shopping in the corner of an old house while pretending to work-from-home.
Board Chair
Marie Pike
is an emerging writer living in St. John's. Her short fiction has been published in The Humber Literary Review and has been added to the curriculum at Memorial University of Newfoundland. In September 2019, Marie produced her first short play, Garden by Mattel, and was awarded her first Canada Council grant for her summer apprenticeship with Robert Chafe. In October 2019, WANL awarded Marie an apprenticeship with Sara Tilley. Presently, Marie works with the St. John's International Women's Film Festival helping women tell stories.
Board Of Directors
Shelly Kawaja
is the author of The Raw Light of Morning. Her work has appeared in several magazines such as Horseshoe Literary Magazine, The Humber Literary Review, The Dalhousie Review, and PACE. She was longlisted for the Bridge Prize, the Writer's Alliance of Newfoundland and Labrador's Fresh Fish Award, and won the GritLIT short fiction contest. Shelly is the Nonfiction Reviews Editor for The Artisanal Writer, a creative writing student in the University of British Columbia's optional residency MFA program, and a graduate of The Humber School for Writers, and Memorial University of Newfoundland. She lives in Corner Brook with her family.
Board Of Directors
Kateryna Melanych
originally hails from Ukraine and made Newfoundland and Labrador her home in the summer of 2022. As a graphic designer, aspiring writer and artist, she finds inspiration in nature, works of other artists and history. That's why she and her daughter spend their time exploring St. John's, enjoying the East Coast Trails and visiting The Rooms. Kateryna is thrilled to join the Riddle Fence Board of Directors, and looks forward to contributing and connecting with the province's arts and culture community.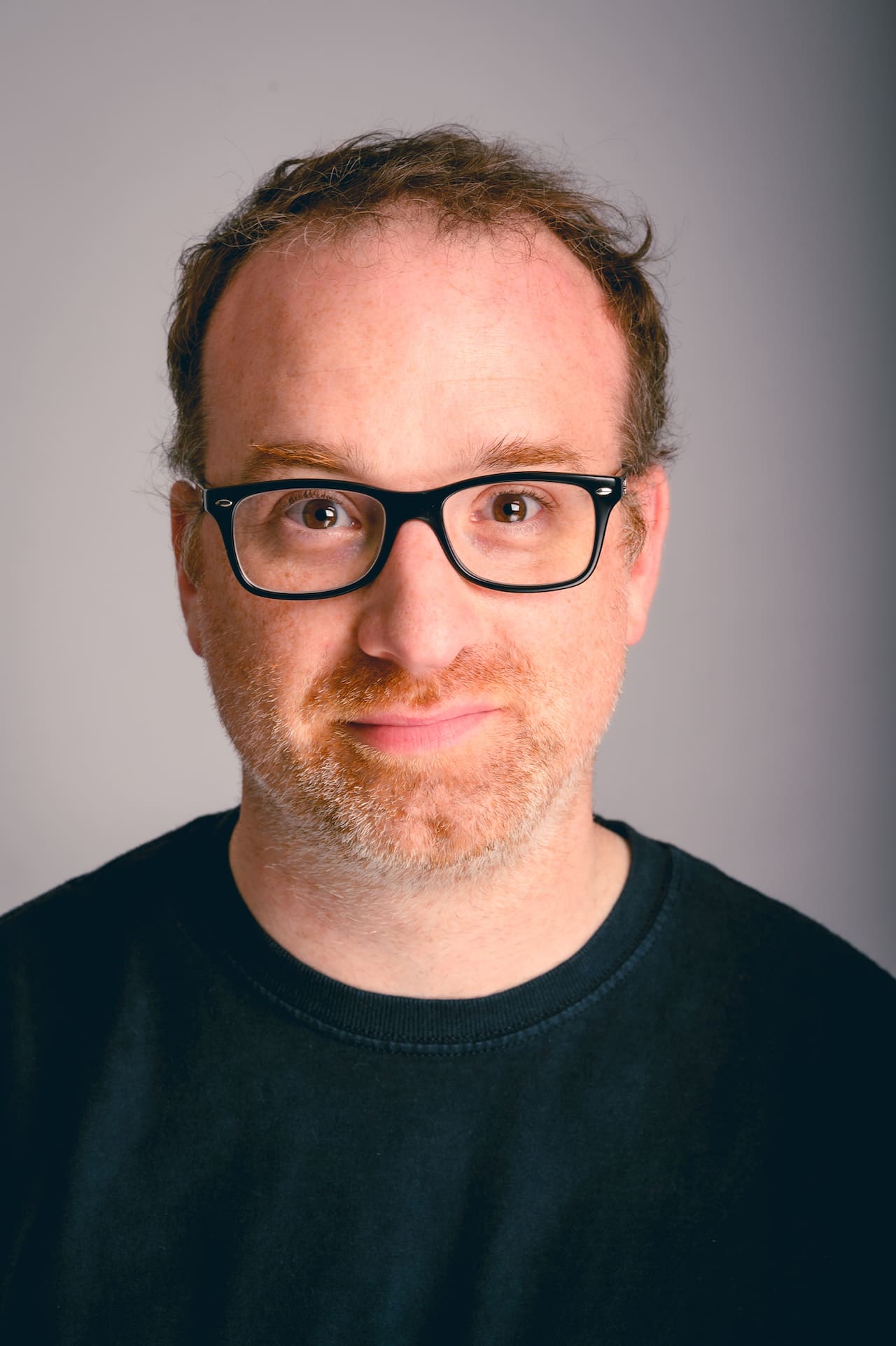 Board Of Directors
Joe Mitchell
is a writer from Mount Pearl. His stories have been published in Zuegma and Overheard Literary Magazine. He was a finalist in the NL Arts and Letters Competition in 2020, participated in the Writers Alliance of NL Mentorship Program for Emerging Writers in 2021, and pitched his collection of short fiction to publishers in the 2021 WANL Pitch Wars. He is currently working on a collection of short stories with themes of addiction, mental illness, social inequality and generational poverty.
Board Of Directors
Amanda Joan Penney
is a mother, visual artist and arts administrator. Bookbinding, printmaking and photography have been the most prominent and technically developed areas of her art practice, however she has recently revisited sculpture using reclaimed metal. Born on the Northern Peninsula, Amanda has grown up all over the country with the deepest roots in Calgary, Alberta and Churchill Falls, Labrador. Amanda is currently managing a family of four along with Eastern Edge Gallery. She has exhibited work and travelled internationally, nationally and locally. In recent years she has illustrated a children's book, worked at the NL Craft Council gallery, and worked as a volunteer in community outreach creating safe creativity workshops for adults and children with the intention of empowerment through creation. The connection between art and community and the healing power of both is what motivates her work at an artist-run centre. Amanda is a big fan of street art and public art spaces and is driven to experience and create art every chance she gets.
Board Of Directors
Alexandra Trnka
is a writer and editor who was born in Newfoundland and is based in Toronto. She has a BA in philosophy from the University of King's College and a Master's in Cultural Studies from McGill. She is the reviews editor for The Ex-Puritan, and regularly contributes to publications including the Montreal Review of Books and the Journal of Newfoundland and Labrador Studies. She recently won Prism international's 2022 Creative Nonfiction Prize for "Czech is a Difficult Language," an essay about language, memory, immigration.
Sign up for our online newsletter to receive exclusive Riddle Fence content, including excerpts from our new issue and a Q&A with issue contributors—coming soon!